From: Crackington Haven to Bude
Distance: 8m / 12.8km
Cumulated distance: 129.2m / 207.9km
Percentage completed: 12.57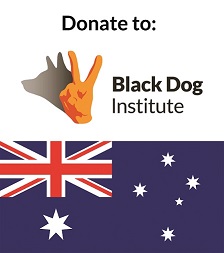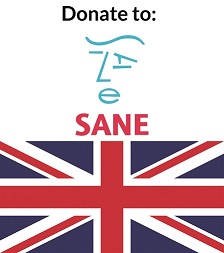 Another short day today. Just 8 miles .. but a horizontally-challenged 8 miles. I had originally planned to walk from Boscastle to Bude in a day but when I read the blog of a Canadian End to Ender, Steve Clifford, advising a split, I had no hesitation in making the change. He had trekked in Nepal and his word was quite enough to convince me. Indeed, one glance at the map reveals a great number of those contour lines, lying suspiciously close together!
The ups and downs of yesterday took their toll on my knees and at the end of the day I was SO glad that I had taken Mr Clifford's advice. After a good night's sleep and generous hospitality, care of Alex and David, my knees felt totally renewed this morning. I had Maisie and Alex's for company again today. Really lovely. Together we passed a place called Upton on the trail which made me wonder where they were hiding Downton.
It was good to have another opportunity this morning to take a look at Crackington Haven and it's extraordinary beach. The black cliff face is a steep 735 feet high with folded strata which are so significant geologically that this type of formation is known as the Crackington Formation throughout the world. The rocks themselves were formed 325 million years ago in the Carboniferous period as far away as the Equator. They were compressed to look like the folds of a giant liquorice layer-cake folds during the last Ice Age.
The day started out as 'a soft day' as the Irish call it. Very grey, with more than a little mist. As the morning wore on and we made our way through the four 'ups' as Alex called them, the wind whipped up and at times felt as if they would have blown us off the cliffs, had they been blowing in the opposite direction. The poles once again came to our rescue. In fact Alex insightfully remarked that they effectively gave us an extra pair of legs!
When it's just too cold to swim in this part of the world, people go fossil-hunting. Wanson Mouth is just south of Widemouth Bay and although it's a privately owned beach the public is welcome and there's no restriction on collecting fossils. The geology in this area is mind-boggling. The shale, sandstone and mudstone which make up the cliffs, come from the Upper Carboniferous period, which lasted from roughly 323.2 to 298.9 million years ago. How often do we stand and think that the land around us was formed this long ago. Well, I don't. I was tempted to go looking for some of the fossils with fascinating names such as goniatites, ostracods, molluscs and worm tubes. But for that would have meant climbing even more stairs.
At times the path today was a real challenge .. extremely muddy after the snow had melted and some very steep steps which seemed to stretch out into the unknown. Could have been a little scary without the trusty poles.
Close to the hamlet of Milook there was a wood of dwarf oaks. The exposure to the salt-laden winds has resulted in a tight wind-pruned canopy of Sessile oaks. Lots of them are swathed in lichens and moss with 131 species of lichen recorded .. giving them an international reputation.
This led to an unusual tree segway. In the dunes behind Widemouth Bay we came across rows of 150 discarded Christmas trees. As we had to go to the fishmongers we were able to ask what the story was behind them. Turns out they were placed there to help prevent erosion of the sand-dunes. Over years it's hoped that the trees will be submerged and the dunes will be reestablished. What a brilliant idea.
It's felt that erosion has been a theme along the South West Coast Path. Not only in the dunes but along the cliffs. The other day at Newquay, the cliffs had collapsed and crushed four beach huts. Today, parts of the path were closed due to erosion. It's clearly an issue that is requiring attention.
Much of the day everything look a little grey with the mist. But the gorse with it's buttercup yellow punch was uplifting ..
And on to the metropolis of Bude, or Bude Haven as it was once known, which in itself was a corruption of the name Bede Haven, meaning 'Harbour of the holy men'. We can take from this that Bude might once have been a landing place for early Christians. During Victorian times, it was popular as a place to take the waters and during the following century it remained a favourite seaside destination. On our approach the views were both spectacular and quaint, with the stunning beach and nostalgic beach huts.
Tomorrow's another rest day .. so, please check back in a couple of days. It's been brilliant getting all your encouraging messages .. thank you so much. Once I have wifi for longer in the day I'll be replying! xx
Black Dog Tails
Hero Sniffer dog Charco helped save many lives including that of a man trapped in rubble in the 2005 earthquake in Kashmir. He was trained in collapsed structure searches by Neil Powell, his handler.