From: Mickleton to Henley-in-Arden
Distance: 17m / 27.2km
Cumulated distance: 402m / 647km
Percentage completed: 39.1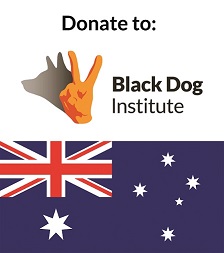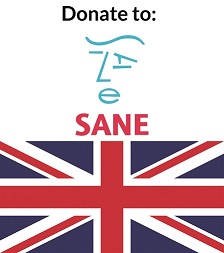 I felt quite lucky to have survived the night in Mickleton. For centuries  the village and the surrounding area have had a reputation for witchcraft and black magic. The punishment meted out to those with magical tendencies could be far worse than a ducking in the village pond, à la Monty Python. The murder victim at the heart of the most recent gruesome killing, was 74 year-old Charles Walton, a farm labourer who had lived in neighbouring village, Lower Quinton all his life. He was well-liked but his knowledge of country ways and his ability to tame wild dogs with his voice and feed flocks of birds from his hands, most likely created suspicion among some villagers. On Valentine's Day 1945 Charles was found murdered in a field, his neck pinned down with his pitchfork, a cross carved into his chest and his trouncing hook buried in his throat.
Such was the public outcry at the violence and possible motive of witchcraft for the crime that Scotland Yard was brought into investigate.  Detective Inspector Robert Fabian headed up the case but despite his investigative calibre, he was unable to solve the crime and it remains unsolved to this day. DI Fabian did however, go on to inspire a television series of 39 episodes, called Fabian of The Yard, which made him one of the first police heroes on television. And now of course, you can barely turn the box on without immediately becoming embroiled in the deadly investigations of Foyle, Taggart, Marple, Sweeney, Frost, Morse, Dalziel, Gently, Wallander, Brown, Banks or Tennison, to name but a few.
History lesson over. Back to the present day – and a guest perspective from the Marshes. Its been so wonderful to walk with Jules for these three days. Well not me .. I walked one and taxied two due to an injury that, depending on your perspective, is either a 'life threateningly painful snapped tendon' or 'a mild aching right knee'. Alex took up the slack and carried Jules's bag for my two days 'off' which had the added benefit of not only giving Jules a rest but also more of an opportunity to focus on reading the map. Not a small thing. Because irrespective if you've seen the Pyramids from camel back or the New York Skyline at night or the African plains at dawn, I can guarantee you have NEVER seen anything as wonderful as the 9th wonder of the world which is Jules Forth looking at an upside down map and pointing with utter indestructible confidence in entirely the wrong direction as she strides off due south! Her website says her amazing trek is 2,000 kilometres long but I would bet my house she will end up covering not a metre less than 3,000!
Its going to be a real shame to wave her off tomorrow. If it wasn't for Alex's job and my flight back to Australia we'd quite fancy joining her for the rest of the trip. But then again not sure if I could afford the taxi fare to Scotland! So much wonderful scenery, so many laughs and games and stories. AND money raised for a vital cause. Its has been a real highlight for Alex and I to spend this time with our wonderful friend. We'd like to think it will be the highlight for her as well but tonight, before our boots are even cold, she has started rhapsodising about how much she is looking forward to Lee joining her tomorrow. Hey Lee enjoy the dinner x.
Morning/evening readers, Swampy here. As per usual, my father (Shirker Tenzing) has managed to get out of doing the leg work while miraculously still having the gaul to fire shots at those who were actually able to carry out more than one day of walking. In any case, I have come to the conclusion that maps are litigious, overbearing fun sponges and that the misreading or downright neglect of their advice is an extremely liberating experience that only added to the day's journey…in value as well as distance. While I'm at it, I'd also like to address another aspect of the walking experience that I felt has got a criminally harsh reputation. Mud. The way I see it, there are innumerable plus points to mud, including and not limited to: providing a cushion for an arse-first landing if by chance you happen to attempt a cross county walk in runners; a handy replacement for fake tan; a wonder supplement for a glowing skin complexion; supplies for an impromptu breakdancing platform; softer on the joints than grass; an invaluable opportunity to improve core stability as well as simultaneously sculpting your calves as you plunge in and out of the good stuff; a restriction to the pace at which you can appreciate the views properly where you might otherwise carelessly rush past them. Dear readers, I challenge you to compile a list of even three negatives of mud. I can't think of a single one!
Additionally I'd like to echo Dad's comments about Jules. It's been an utter delight sliding through the Cotswolds with her and I'm slightly in awe of her journey so far and to come, given I'm knackered after three days! To all those joining her along the way, you're in for a real treat…mud, detours and all.
Black Dog Tails
Jagger has saved the Canadian government a whopping $2.4m! She can detect the ink on wads of money being brought illegally into the country. There's a cool video of her if you visit the website by clicking on the pic.