From: Lichfield to Colton
Distance: 12m / 19.2km
Cumulated distance: 449m / 723km
Percentage completed: 43.69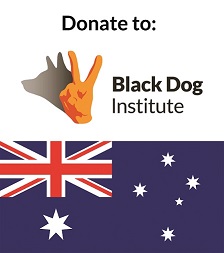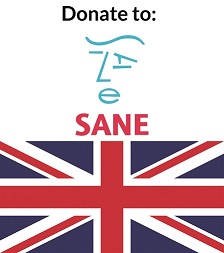 Lichfield was the birthplace of Dr Samuel Johnson. I must say I didn't know much about the Doc until I consulted Mr Google. Turns out he was a quite phenomenal person, with a photographic memory, a prodigious vocabulary and a brain the size of a planet, which he used to write all manner of literature. He's been described as 'arguably the most distinguished man of letters in English history'. We can thank him for the English Dictionary which was used for 150 years, before the Oxford English Dictionary came into circulation. Many people who met him were put off by his tics and odd mannerisms and it turns out he probably had Tourette's Syndrome. In fact, he was blighted by many afflictions .. tuberculous scrofula, weak eyesight, gout, testicular cancer, deafness, debilitating bouts of depression (which you'll remember he referred to as 'his black dog') and a recurring, crippling lack of funds, which meant it took him decades to get his degree from Oxford and have the opportunity to write, despite his extraordinary acumen.
There are many accounts of Johnson suffering from bouts of depression and what Johnson himself thought might be madness. To overcome these feelings, Johnson tried constantly to involve himself with various activities, but these didn't seem to help. It's reported that 'at one time he strongly entertained thoughts of Suicide'. Boswell, his famous biographer, claimed that Johnson 'felt himself overwhelmed with an horrible melancholia, with perpetual irritation, fretfulness, and impatience; and with a dejection, gloom, and despair, which made existence misery'.  All goes to show that depression and mental illness are no respecters of age, intellect, class, creed or race.
Visiting Lichfield Cathedral on a Sunday, my precious rest day, proved to be perfect timing. As I crossed the bridge over the pond, the bells began to peel, calling worshipers to the afternoon service. The choir was practising ahead of the service and the music filled the nave. I sat absorbed for a good while and then took a look at the 7th century Saxon angel. The detail was intricate and beautifully preserved in parts. I took photos of him but my reflection was so strong that I converted it to black and white.
It was a glorious rest day, filled with sleep, gentle walking around Lichfield, supper with my sister and a very necessary deep tissue massage .. thank you to Dan at St John's House B&B for organising it.
We woke to thick mist this morning. We had breakfast early and shot off to the cathedral to see how it was looking in the dreamy conditions. Very beautiful was the answer.
The mist made everything look mystical .. even the golf course just outside the city. Trees took on other persona and fields of crops looked exquisitely romantic.
For the first five miles we crossed many fields and passed several pubs .. well, actually we did call in at one of them but really just to celebrate it having the same name as a dear friend of ours: The Nelson.
Towards midday we reached Cannock Chase, which for us was always going to be a trip down memory lane. It's a 26 square mile area of Outstanding Natural Beauty, made up of a mixture of natural deciduous woodland, coniferous plantations, open heathlands and some remnants of early industry, such as coal mining.
Our parents and grandparents grew up in this part of the world and I too was born here. Walking across the Chase brought back strong memories of bilberrying with my Grandad, cooking up sausages on a tiny primer stove after early morning walks with my dad and all the picnics we had as a family among the bracken and heather. My father used to tell us the story of a favourite uncle of his, who was prone to doing all sorts of impetuous things. One morning he was walking with the family across the Chase and decided, totally unprompted, to walk on to Blackpool .. due north, a hundred miles away. We loved the stories our dad would tell us. He himself must have been full of mischief when growing up and together with his best mucker, Norman, the two would get up to all sorts of larks. One of my favourites was the marble story. The two of them dared each other to put marbles up their noses. But Norman's must have been bigger .. that's his nose, not his marble .. as my dad had to go home, nose bulging, to enlist the help of his parents in getting his marble out. No amount of pulling and poking would remove it and so off to hospital they went. The doc took one look and marched my dad off to the hospital kitchens. There, he found the pepper mill, put it under my dad's nose, whereupon there was a monster sneeze and the marble shot out, full pelt across the room. Case solved.
Just the sight of the bracken and early bilberry plants brought all sorts of memories flooding back. We didn't have a primer stove to make a brew but Helks had brought a picnic which we ate, sitting on the generous branches of a massive deciduous tree. Kids had hung a rudimentary swing there which we challenged each other to sit the right way on.
As we recalled memories, big and small, which had laid dormant for decades, the rain began to fall very softly. No deer crossed our path .. but then neither did they when we were children. It was always the hope and anticipation that they would, which made their existence special. Instead we had buzzards circling overhead, many trees with their fungus to inspect and stepping stones to cross.
After leaving the Chase there remained four good miles of walking, which saw us leaving the Heart of England Way (so sorry to be doing this) and moving on to join the Staffordshire Link, which has the ubiquitous Stafford Knot as its emblem. There's a rather gruesome story behind the knot, which can be found everywhere in the county, on police helmets to iced buns. Supposedly, three convicted criminals who had committed a crime together were due to be executed in Stafford jail. There was an argument over who should be hanged first but the hangman solved the problem by creating a knot which permitted all to be hanged at the same time .. The Stafford Knot. Nice.
Black Dog Tails
Nell jumped on her owner's chest when she was choking and dislodged the piece of chocolate to probably save her life.