From: Colton to Rocester
Distance: 13m / 20.8km
Cumulated distance: 462m / 743
Percentage completed: 44.9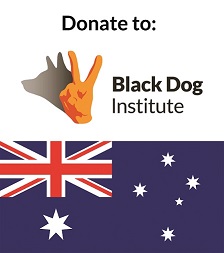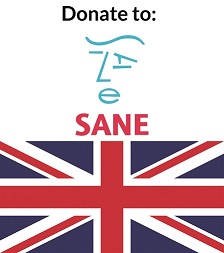 Today I did not want to get up. The combination of wind and driving rain at the window and every little bodily niggle competing for attention pulled against setting out for the 15 mile walk. I've also come to the conclusion that measuring distances on a map is not my strongest point. Almost every day since leaving the national trails, the number of miles I thought I should be covering has been wrong .. and wrong in the wrong way. Gentle reader, you've probably realised that I put in the stats for each day before even leaving Sydney. The route wasn't going to change so I felt comfortable doing that. All the accommodation had been booked, so I have no choice in my journey each day. And as I really don't know how to change the stats in real-time, so that they roll over into the following days, I have to stick with the figures that were initially recorded .. not what they actually are! Appears Nigel was right .. I will end up walking closer to 3000kms!
The upshot of this technical error is that each day I feel distrustful of the distance I've planned to walk. It makes for quite a negative feeling. Once I get to the Pennines I know that I'll be fine as I'll be using the distances carefully recorded by the good National Trail people. Not long now but it does mean that I was very reluctant to leave the breakfast table this morning. As well as my creaking knees, my dodgy Achilles playing up, the tendonitis in my fingers, tight calves, aching feet .. all saying they deserved to stay in bed. Ugh.
When we arrived in Colton yesterday evening we had a fabulous welcome. There were swathes of daffodils absolutely everywhere. When I mentioned it to the people at Ye Olde Dun Cow this morning, they told me that for several years two of the villagers have made it their mission to make Colton known for having the highest number of daffs of any village in the country. They haven't hit Wikipedia yet but I can't imagine it will be long. Wished I'd taken a photo. Instead I'm treating you to what greeted me this morning as I started walking.
Colton is a very doggy village .. it's home to the Border Collie Trust GB, a registered charity rescuing and rehoming Border Collies and Collie crosses throughout the UK. They take on 400 or so dogs a year and try their hardest to find loving new homes for all the Sheps that are brought to them. http://www.bordercollietrustgb.org.uk
Colton also has a nice connection with Sydney. Charles Bonney was a celebrated explorer of Australia, establishing new tracks across the country and often pacifying hostile Aboriginals by his 'cheerful demeanour and the music of his flute'. He was a capable and intelligent bushman and was also respected for his honest and practical ability. All this meant he was in constant demand for parliamentary committees as an expert witness in subjects relating to mining, land and railways. His nephew, Frederic Bonney was born in Colton. He followed his uncle out to Australia where he used his skills in the new profession of photography to document the lives of the Aboriginals for the first time. In recognition of all his anthropological studies and photos he was made a Fellow of the Royal Geographical Society. For decades to come, his photos and observations were used in schools across the country to educate school children about their homeland.
There's a very limited number of photos from this morning as I was afraid for my phone's survival in the pouring rain. I followed several roads, wanting to bash out as many miles as I could before lunch. It wasn't particularly pleasant but it did the job.
The benefit of the road walking came when I reached Uttoxeter by lunch time, well befoe schedule. I grabbed a sandwich and an update on the Commonwealth Games from the tv at The Plough. The landlady Sue, was extremely welcoming and made a terrific donation.
I quickly wrapped up the outskirts of Uttoxeter, by which time the rain had more or less stopped. There's a rather wonderful growing trend for the commissioning of sculptures for roundabouts in UK. I loved the one in Westward Ho! and today enjoyed Andy Scott's 'Centaur', outside Waitrose, next to the station. It makes reference to the nearby racecourse, while his 'Bull'at the other end stands sturdy and strong, celebrating the town's agricultural history. 
By the time I joined the Staffordshire Way all my various grumbles had disappeared, along with the rain. Using the downloaded OS map to compliment my paper one, I had a bit of a break-through with my navigating today. Together with the excellent waymarking of the Way, I started to really enjoy negotiating my route through fields, past farms and by the river-side. It didn't mean I encountered less mud but I made no mistakes .. NO mistakes .. which made me very happy.
The afternoon passed very comfortably as I listened to The Archers and map-read my way to Rocester .. did I tell you I made NO mistakes?! There were no villages along the way. But I did meet a bunch of working labs with their master. They had no eyes for me .. no matter how much I tried to engage them. You can see who they all would lay down their lives for ..
There wasn't much else that was blog-worthy along the way. A haunted house, a bemusing sign and one of the many stiles I crossed are about as much as I can offer you.
Towards the end of the afternoon I started to follow the River Dove. Like other rivers I've seen over the past few weeks it was swollen and very fast-flowing. Eventually, Rocester came into sight across the Dove .. my stop for the night.
Nowadays, Rocester is known for being the HQ for JCB. But in years gone by the place was famous for being transformed by Richard Arkwright, who converted the old corn mill into a water powered cotton mill. His name brings images of my school classroom and history lessons flooding back. Richard Arkwright was the Richard Branson, the Steve Jobs and the Alan Sugar of the Industrial Revolution .. all rolled into one. He was massively important in combining power, machinery, semi-skilled labour and the new raw material of cotton to produce yarn on an industrial scale. His skills of organisation probably made him the creator of the modern factory system and despite the transformation and the horrors this brought along, it also made England an enormously wealthy country for many decades to come.
Black Dog Tails
Swansea Jack rescued an amazing 27 people from drowning in the 1930s. Don't forget you can click on the pic for a link to read more of his story ..