From: Beggar Bog to Bellingham
Distance: 15m / 24km
Cumulated distance: 744m / 1197km
Percentage completed: 62.9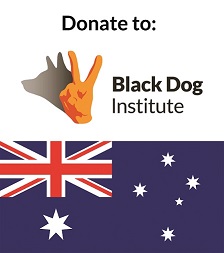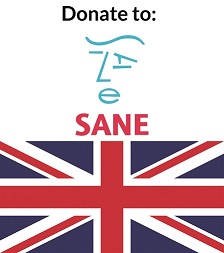 Our day started in Beggar Bog and ended just beyond Shitlington Hall. Yes. Really. In between the terrain was rich and varied ..  moorland, forest, river bank, pasture and Roman Wall, with the excitement of hearing the first cuckoo, seeing the first swallows and being treated to a show put on by the RAF with their fast jets swooping overhead, looking for all the world as if they were imitating the swallows.
We headed off from Beggar Bog, having had real coffee for the first time at a B&B on the trip. It was an exceedingly warm and welcoming overnight stay and I'd highly recommend stopping there, if you happen to be exploring Hardrian's Wall .. that's if you can get in: it's a very popular place!
Starting out the weather was a little dreary but after climbing up and crossing Hadrian's Wall we slowly coaxed the sun out .. I think it was the Aussies working their magic again.
There was a lot of bog to work our way through which made progress pretty slow. But it was good for the soul that we were heading north again, rather than west to east along the route of Hadrian's Wall, like yesterday.
We took a break for tea and watched a solo lamb, separated from the flock, try to find his way back to his mum. It was a pitiful sight and we wished we could have just plucked him up and dropped him back down again at her side.
And then we entered the forest, at Meggy's Bower. What a contrast .. into the magical, Narnia-like silence with its soft, pinecone-scattered floor. It was here that we heard the first cuckoo, its call echoing around the trees. It was truly enchanting. We spent the next couple of hours skirting around the edges of plantations, coming out into meadows and moorlands from time to time.
Carrying on we walked past Haggyshaw Plantation, Willowbog, Ladyhill, Black Pool and Windy Edge .. wondering at the origin of some names more than others.
There was a squeal of excitement from Beck when we came across a paddock of Highland Cattle, gently grazing. Not long after, we stumbled across a turning for a Falconry Centre. While we didn't have time to indulge in their tours or training days, we availed ourselves of their tea and coffee to drink with our packed lunches on a stone wall.
The Pennine Way meandered across rivers and field, through hamlets and small plantations. We ducked off at one stage to visit Hetherington, a teeny tiny hamlet with just two houses. Sue's maiden name was Hetherington. We were disappointed that the hamlet didn't even warrant a signpost for us to photograph. There were lovely details along the way ..
Not only were we able to refill our water bottles and go to the loo but as we arrived the soppiest of black labs came charging out of the farmyard, keener for company than to guard his homestead.
Not much further on, Beck was able to indulge her weakness for horses .. each to her own!
At the Forestry Commission just outside Bellingham, we had to say farewell to Sue. It had been such a treat to see her after so long and to do the longest catch-up in history! By the time I reached The Cheviot Hotel in the town, crossing the North Tyne on the way, the sun had sunk, bathing everything in a golden light. Just glorious.
Black Dog Tails
Phoenix has been friends to the 75 children that foster mum Kaye has looked after over the years in the Kimberleys, Western Australia. What a pair of complete stars!