From: Bellingham to Byrness
Distance: 15m / 24km
Cumulated distance: 763m / 1228km
Percentage completed: 64.6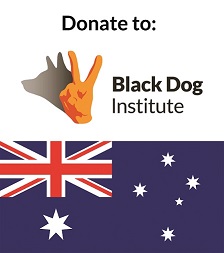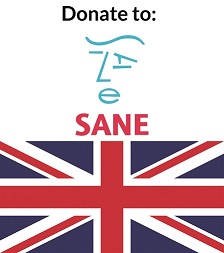 There were bold moves made yesterday morning as I started out in a tee-shirt and John sported shorts. An Aussie being so brave clearly meant the sun was out and was going to stay out. Breakfast had been an elaborately delicious affair, even if the service had been a little punctilious .. 'we're a pub not a coffee shop', when we asked for a second cappuccino.
There was a steady climb out of the attractive town of Bellingham, crossing the pretty Leazes Sike, a tributary of the North Tees.
Beck was a mine of information about everything agricultural, from sheep behaviour to soil erosion. But there were many questions she wanted to ask about English farming. And then serendipity immediately stepped up, in the form of the farmer at Blakelaw Farm. He was super friendly and knowledgeable, having sat on various local and national boards and schemes. In quarter of an hour he must have answered a good deal of her questions. There were two blustery farmyard labs to complete the scene.
So .. over to Beck, our agricultural correspondent ..
It's been such a treat to wander through the workings of multiple farms as we ramble along the way. It's a position more or less unthinkable in Australia, where, at least around our district, initiatives to create walking by-ways through farming country is angrily challenged by land owners. They then go on about city folk having no idea of where their food comes from – don't get me started. They would be aghast at the steady stream of walkers trudging through their lambing and calving paddocks:  but that's exactly what we're doing here – oohing and ahhing as we go. We're actually walking through next year's cash flow: their sweet little black faces and wriggling tails leaping about in the sunshine. So it really matters if the visitors get it wrong. Our friendly farmer, however was as happy and accommodating in my many questions as could be – so obviously the management of the walkers works pretty well: closed gates, plenty of signage and hopefully not too many attempts to film lambing up close. On Hadrian's Hall we actually walked through a farm that serviced the local pub with meat and I was straight into their super tasty grass raised steak – so perhaps the trade off is worth it.
Most of the farmers here are feeding out hay and we're doing the same at Gundagai, NSW where our farm is. Here it's because there's so much green grass they use it to balance the fibre, at home it's because we're on the edge of drought. Here there are long drains down through paddocks to draw away the water while at home we dig ditches on the contour to let the water seep in. No wonder the colonial Australian farmers got a bit mixed up. John and I are about to leave our champion companion Jules to this lush spring-emerging paradise and not without regret at the sight. I heard this morning that we had 8 mms of rain back home yesterday – so perhaps there will be a tinge of green their too by the time we get back.
Thanks Beck.     From the farm we continued up through fields on to moorland, sheep at every turn ..
We took morning tea in the lea of a hillock .. well, actually when I say tea, I was rightly berated for forgetting to bring the tea. Danish pastries had to be eaten with water instead. And mighty delicious they were.
Yesterday's section of the PW was really a transitional section between the Pennines and the Cheviots, the range of hills running into Scotland. The trail runs across a tract of wild, lonely country and we saw few other walkers. As J Butler put it, 'few of the guidebook writers can find it in their hearts to enthuse over this stretch – it's unexciting and largely featureless, consisting mostly of uncultivated moorland and man-made forest. But it will appeal to those who enjoy solitude and wide open skies'. Well, as it happens I am among that number so yesterday was a joy for me. 
Strange names seemed to be a feature of the area as we marched on over Mozie Law and Plea Know, although the names aren't what the area is best known for. There are herds of wild goats purportedly roaming the landscape .. but they remained well camouflaged and hidden from us. Where they came from, no one knows. How long they've been there, no one is sure. About all that anyone knows is that they've been resident on the Cheviot hills for centuries.
The views from Whitley Pike were sublime. We spread our gingham table cloth on the ground, laid out the picnic lunch John and Beck had kindly brought and played 'The Lark Ascending'. Bliss. John was even lulled into a little nap.
Initially the route of the PW to the side of the forest wasn't a proper track at all, just a ribbon of rough ground, with few acorns signs to indicate the path. It was hard-going with a lot of wet ground, alternating with dried out mud. Hard-going always means slow-going and the good progress we'd made in the morning, quickly evaporated, especially when I took us off route by mistake. In my defence the PW sign had been callously sawn off. It meant we needlessly stumbled our way through the scarred landscape of recently felled trees.
Once we'd back-tracked, playing various alphabet games to keep us distracted, we reached the logging road which was to take us through Kielder Forest virtually to Byrness, our stop for the night.
Kielder Forest, at 250 square miles, is the largest man-made forest in England. It's dominated by conifers with Sitka spruce covering 75% of the area, with the species thriving on the wet conditions of northern England. The balance is made up with Norway spruce, pines, larch and Douglas firs. Broad-leaves make up the rest, with a rich and varied combination of birch, cherry, oak, beech and willow. The forest is owned and managed by the Forestry Commission, which initiated the first plantings in the 1920s. During the 1930s, the Labour party supplied men from among the ranks of the unemployed to work there. Many came from the mining communities and shipyards of the North East. 
Prior to the 1920s, the land was predominantly open moorland, managed for grouse shooting and sheep grazing with remnants of native upland woodland existing along stream sides and in isolated craggy areas. The Forestry Commission, 'funded from the public purse, purchased land across the country with the brief of establishing a strategic reserve of timber for the nation. This single objective held sway until the 1960s. Since that time, management principles have changed in order to reflect rising awareness of environmental needs and to provide recreational facilities whilst seeking to maintain a sustainable supply of timber. Kielder today remains state-owned and its development from a single-objective plantation to a multi-purpose forest mirrors the development of plantation forestry across the United Kingdom'. It supplies local sawmilling, chipboard, pulp and wood fuel for customers.
We didn't arrive until seven last night. The sight of the oasis that was Forest View Walkers Lodge was a joy to behold .. walkers sitting outside, soaking up the last of warm sun's rays, sipping pints of beer .. many bare-footed after a long, slow trudge through the forest. The Lodge is legendary among walkers but I'll keep my eulogy until tomorrow's post.
PS. Please take a look at Eddie and Seth's FB page .. you remember, they're the fabulous two who are walking all 15 of the National Trails to raise funds for Alzheimer's Research. https://www.facebook.com/talesfromthetrails/posts/162523741093014?comment_id=162557594422962
Black Dog Tails
Jiyu is one of Australia's Assistance Dogs, giving help and reassurance to Rolf who has dementia.