From: West Linton to Kirknewton
Distance: 9.5m / 15km
Cumulated distance: 840m / 1352km
Percentage completed: 71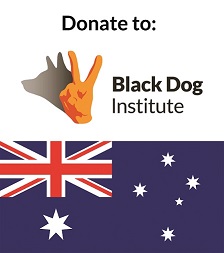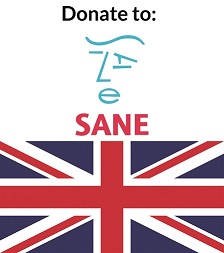 Last night around 10.30 as I was settling down to sleep, my mobile rang. The screen on my mobile showed that it was The Gordon Arms phoning. Strange I thought, as I was lying upstairs in one of their beds. 'Aye, is that Mrs Jules Forth?', came the voice in the softest Scottish brogue. 'Yes', I said tentatively. 'Are you OK .. it's just that you haven't arrived to take up your room and we know from your email that you're doing a long walk.' 'This is The Gordon Arms?', I asked, feeling more than a little mystified. 'Aye, this is the Gordon Arms, Yarrow .. we just want to know that you're not still out walking.' 'Ah, I said', the penny beginning to drop .. 'Then you're not the Gordon Arms, West Linton?' 'Och no, we're 58 miles from there', came the reply.   Cutting the story short it turned out there was a very good reason why there hadn't been a room ready for me that afternoon, when I'd arrived to check in. Wrong Gordon Arms.
I'd done one of my specials. Dates, times, locations and I have a long and complex history. My son alluded to it when he spoke at our fund-raising dinner, spilling the beans about my many errors over the years. It's not something I'm proud of. In fact I used to get incredibly uptight about it but now I just accept it's part of my personality. I try my hardest to get things right but I'm just not that good with numbers. So, we've had holidays booked in the wrong month, restaurants booked for the wrong day, Heathrow mixed up with Gatwick, Chiang Mai confused with Bangkok, York mistaken for Oxford .. the list is quite comprehensive. And now we have The Gordon Arms saga.  I would like you to know that I'd paid my £50 in advance, so the pub wasn't out of pocket and that I thanked them profusely for being proactive and sufficiently concerned about my welfare.
There isn't much on the map between West Linton and Kirk Newton, except for contours. It's a remote bit of the country. This morning all I had to do, after picking up a sandwich for lunch in the village, was cross the road from the pub and continue north on the Cross Borders Drove Road. Today the old drovers route is shared with Thieves Road. I've heard from many people that it's a pretty trail, steeped in history. And I had beautiful sunshine in which to see it.
As I was heading down into Baddinsgill I had the surprise and delight of seeing a stoat racing towards me on the path. He hadn't seen me and was barrelling along until he must have sensed all was not right. He stopped, got up on his hind legs .. just like a meercat .. and peered at me for 30 seconds, at least. I stood stock still wanting to observe him for as long as possible but eventually he must have decided he didn't like the look of me and darted into one of the many holes in the adjacent stone wall. No photos of course but I will treasure the memory.
I stopped for a cuppa next to a field where young Highland Cattle were munching on grass. As I stood at the gate they all came over to take a look at this creature who didn't wear her hair over her eyes. How strange! As with the lamas from Somerset, they didn't mind having their photo taken and they were free with their advice on how I could improve my hairstyle.
Not a lot further on I came across their older brothers, complete with huge horns, blocking the path. I approached them cautiously but they turned out to be just as soft and gentle as the ones down the road.
The logo on the way marker for the Cross Borders Drove Road is a key to the original use of the trail .. a black bull. For several centuries in the late Middle Ages, the mainstay of the droving trade was the movement of hardy black cattle from the Highlands, all the way down to market in London. Through the Scottish Borders, drovers would have followed the path I took today.
A drover's life was not an easy one. Each drove could consist of anything from 100 to 1000 head of cattle, with drovers and their dogs each looking after roughly 50 beasts. At the end of a hard day's walking, all the drover could look forward to was a meagre meal of oats and onions, fortified with a snifter of whisky from a ram's horn. Kilts would be the only protection from the elements as they bedded down to sleep alongside their cattle. I can only imagine that sleep was pretty fitful, as under the cover of darkness, this was the time the Border Rievers would make their raids, to steal cattle. And this is why the Cross Borders Drove Road is also called Thieves Road in parts.
At the peak of the droving trade, some 100,000 cattle were walked south from Scotland each year. At least equal numbers of sheep were also driven along this route to meet demand for wool and mutton. By 1900 however, the droving trade had all but disappeared … trains making it far easier to transport beef and lamb quickly and safely. I had the trail to myself today and was without company, so spent a lot of time imagining the scenes of hundreds of cows or sheep being herded along through the bracken. 
Black Dog Tails
Killian alerted the parents of the little boy you can see in the photo to an abusive baby-sitter. Clever, clever Killian.