From: Drymen to Rowardennan
Distance: 15.5m / 24.8km
Cumulated distance: 917m / 1476km
Percentage completed: 77.6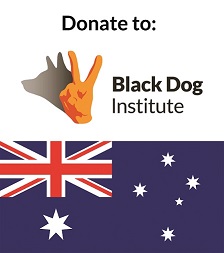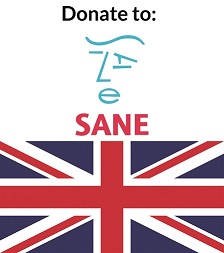 There was a gradual climb out of Drymen through Garadhban Forest. There were glimpses of Loch Lomond through the trees and at one stage two roe deer leapt across the path in front of us, high into the air. The enormous ladder stiles over the tall fences we'd seen earlier now made sense .. the deer in these parts were pretty talented at jumping!
However, far more impressive in the foot department was Jimmy. As we were striding out down the lane, along came a man wearing no shoes, a guitar on his back and a big Aussie smile on his face. Meet Jimmy from Brisbane who is currently walking barefoot from Scotland to Spain. He'd started his personal quest in Fort William. When my sister asked if he'd climbed Ben Nevis the look on his face belied just how mad he thought the question was. 'Nah mate .. it's bloody snowing up there'.
My sister and I were really excited about the wildlife we might get to see over the next few days. If you believe Mr Google the following might just make an appearance: red squirrels, red deer and even wild cat, if we're super lucky. And the birds .. there should be plenty of beauties for us: black grouse, buzzard, golden eagle and osprey. But for the time being it was the views which took centre-stage ..
At some point we missed the turn off for the low road and found ourselves heading up Conic Hill on the high road. And while I could have berated my sister for her map-reading, it actually turned out to be a very fine mistake with wonderful views.
Views, just like the picture on the top of the shortbread tin that we used to store buttons in at home. Totally kitsch and staggeringly breath-taking. The string of islands that we could see from this elevation lie along the Highland Boundary Fault, spreading like giant stepping stones to the far shore. There are thirty or so of them on the whole stretch of water.
It's extraordinary how there's always someone walking slower or faster than you .. or in yesterday's case, carrying a bicycle uphill faster than you. This young woman strode past us with her bike on her back and as we eventually reached the top of the hill she came careening past us downhill, at goodness knows how many miles per hour ..
Loch Lomand is 24 miles long and and we followed it closely all day, although oftentimes it was hidden by the loch-side trees. It's the largest inland freshwater lake in the UK and considered one of the country's most romantic. It's difficult not to find yourself humming the iconic tune written about the place, as you walk its shores.
John Muir must have stood and looked at this view. I love the quote attributed to him: "Everybody needs beauty as well as bread, places to play in and pray in, where nature may heal and give strength to body and soul." No wonder he became the father of national parks.
While the view fed our soul our sights were set on The Oak Tree Inn to feed our tummies. It's in the little village of Balmaha, which while besieged by tourists, remains picturesque. The hostelry has twice won the title of 'Scotland's Best Independent Pub', so we had high hopes. The Cullen Skink ..  a Scottish soup made with smoked fish, potatoes and cream .. was perfect. We wondered why we hadn't opted to stay the night there to carry on enjoying the pub's hospitality. But there were several miles to go before we could stop for the day, so we gulped back an espresso and hauled on our rucksacks.
As we headed off to rejoin the Way we came across the life-size bronze sculpture of a friendly looking chap in a bobble hat. I'd not heard of the him but apparently it's a statue of Tom Weir, a popular countryside writer, broadcaster and the presenter of Weir's Way from 1976 to 1987. Hugely popular in Scotland, he's been favourably likened to John Muir. He was seldom seen without his red scarf and woollen hat with its white bobble. 
We started the second half of the walk rather late on in the day .. 3pm to be precise. I'd had a podiatrist's appointment early on in the day and we'd taken longer than anticipated climbing to the top of Conic Hill, rather than skirting around it. From Balmaha the route was very pretty but it incorporated a lot of ups and downs and many wiggles, which meant we didn't reach our destination, the Rowardennan Youth Hostel until 7.45 that evening. It was a hot day and it seemed that the Scots had decided to eschew the Royal Wedding in favour of barbies and frisby on the beach. Who could blame them.
The route tripped in and out of woodland and across the gritty beaches of the loch. As the day grew longer the shadows extended and the light became more beautiful.
The fifteen mile walk seemed to go on and on forever. The scenery was glorious but we worked out that between us we only really had one fully-functioning body .. my left foot and leg, hands and back were pretty suspect while Helks' knees and neck were definitely in need of a doctor's attention. It felt cruel that the turn off for the youth hostel was a full mile from the actual hostel itself. We fairly collapsed into the reception of what turned out to be an establishment run on Faulty Towers guidelines. It's elegant exterior was not at all a true reflection of what lay inside. We judged ourselves pretty lucky to end up with beds for the night that hadn't been given away prematurely to other guests.
I'm exceedingly grateful to my sister, Helen Prytherch, for taking over the job of drawing while she's with me walking The West Highland Way.
Black Dog Tails
Shelby was the first of her family to detect and react to rising levels of carbon dioxide coming from a leak in the home. The dog went from room to room, nudging each individual family member and rousing them from their sleep only to continue barking, whining, and scratching at the door until the family realised the danger.